Library
Partnership with the Public Library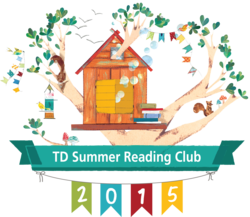 Changes to the Library
There are exciting changes coming to the library! Mrs. Eisler is working on getting every student an online library account so you can see what books you have checked out, when they are due, and browse or search for books in our library. You can do all of that through any computer with your user name and password. Watch for information coming home. Also coming soon is the "Open a Book, Find a Treasure" program. More details to come! Check this page out to keep up-to-date with all the new projects and books!
New Books
Mrs. Eisler is busy ordering and cataloging many new books for our library! Dawson Fath and Grace Fath donated 17 great new books as well! Be sure to look for these new arrivals.
Encouraging Literacy at Home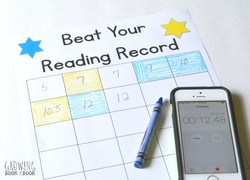 Sometimes sitting still for a few moments for a child can be a challenge. How do you encourage them to read for longer then a moment? Many of the teachers in the school try to build reading stamina as a class during silent reading times. Why not try that at home with your individual children? Try motivating your child to read longer by creating a daily reading record. Every day, use the "Beat Your Reading Record" chart, found here (courtesy of www.growingbookbybook.com.) to record how long your child reads in one sitting. Write down the time in the square. Everyday that your child breaks their previous record, colour in the square. Do this for 30 days and celebrate how far your child has come. Maybe a trip to the book store or a book from the scholastic book order. However you choose to celebrate, remember to be positive about your child's increased stamina!