Back to all posts
Posted on
Superintendent's Message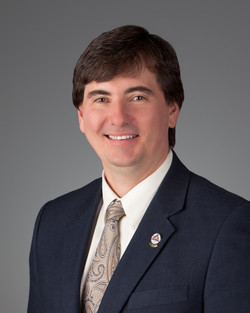 Hello, Palliser students and families,
Happy October, a month associated with Thanksgiving and celebration of a bountiful harvest. I hope there are celebrations in store for you this month.
As I'm sure you're aware, it has been quite busy so far this year as our teachers in elementary and middle school grades spend one-on-one time listening to students read.
This isn't merely a get-to-know-you exercise. This assessment of reading skills is a keystone to our literacy plan, giving our teachers a benchmark of each individual student's literacy strengths and weaknesses.
It is vital that this assessment occur early in the school year because what we learn through this process helps inform how and what we teach each student moving forward. For instruction to be successful, it has based on understanding the skills a student has already mastered in order to move that student to the next level.
At the high school level, our administrators and teachers have been asked to identify students  who aren't reading at grade level.  Identifying these students and providing them with strategies will assist them in attaining higher levels of success. 
As long as they are in a Palliser school, we will keep working to give them the literacy skills they need to fully function in the world.
This investment of time and resources will pay dividends through the creation of a generation of young people who will thrive in an information-driven world, who can process information from countless sources and presented in complex ways, engaged citizens who are critical, higher-level thinkers equipped to succeed in whatever path they choose.
Please join us in rising to this challenge. Create a culture in your home that values reading. Make time for it. Encourage your kids to read whatever is of interest to them, even if it's a comic book — sorry, graphic novel.  
Read together with younger children and talk about what you've read with your kids whatever their age.
It's time well spent.
Kevin Gietz, Superintendent
Palliser Regional Schools