Back to all posts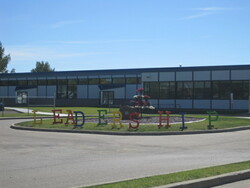 Although we can't all be at school, we are still hoping to have a virtual spirit day on Friday. Mrs. Thompson's class picked "Colour the World" as a theme. They are asking each class to wear the following and be sure to send us a photo on Friday.
Kindergarten-White
Kopustas - Purple
Bianchini - Pink
Meehan - Red
Wickstrom - Green
Thompson - Light blue/turquoise
Dawson - Yellow
Kuyltjes - Navy/dark blue
Mundy - Orange
Helland - Brown
We can't wait to see a rainbow of colours!