Back to all posts
Posted on
PAT Information - Gr 6 Families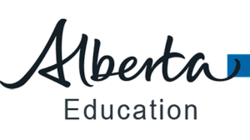 Dear Gr 6 Families and Students,
The provincial dates for PATs have been set and shared by Alberta Education and are included below:

Wed., May 17th, 2023Grade 6 ELA Part A

Tuesday, June 20th, 2023Grade 6 ELA Part B 

Thursday, June 22nd, 2023Grade 6 Math Part A 

Friday, June 23rd, 2023Grade 6 Math Part B

Monday, June 26th, 2023Grade 6 Social Studies

Tuesday, June 27th, 2023Grade 6 Science 

These dates are set by the government and may affect previous school plans on these dates. Please, watch for more information on the specific process for VPE as some students have completed portions of the PATs in previous years. We will keep you updated on any new PAT information as it is released. 

Thank you,
Vulcan Prairieview