Back to all posts
Posted on
Mask Policy for VPE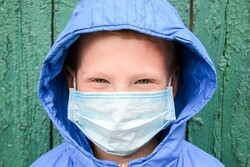 On August 4, 2020 Alberta Health Services and Alberta Education announced that
masks will be mandatory for students from grades 4 to 12 and for all staff. Because we have combined classes for grades 3 and 4, we will also be mandating masks for our grade 3 students.  The
Government will provide 2 reusable masks for each student and each staff member.
Students and staff are welcome to bring their own masks. Below is additional
information regarding the mask mandate:
• Grade 3 to 6 students and staff must wear masks where physical distancing
cannot be maintained, including shared common areas (e.g. hallways) and on
school buses. (Grade 3 students will not be expected to wear masks on the bus.)
• Exemptions will be made for students and staff who are unable to wear a mask
due to medical or other needs. We will require a doctor's note for mask exemptions.
• Mask use for kindergarten to grade 2 students is optional.
• School staff will get one reusable face shield to use in schools at their discretion.
A mask must still be worn while wearing a face shield.
• Masks are not mandated in classrooms for students unless physical distancing is
not possible. Teachers will use their professional judgement and
consult with school administration when determining when masks will be used in
classrooms based on the configuration of the classroom, the learning activity and
other relevant variables.