Back to all posts
Posted on
Developmental Check-up for Children Ages 3-5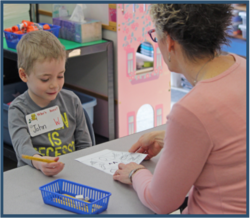 Palliser Regional Schools offers free developmental screenings that provide important information to parents and educators. The check-ups involve you and your child going through fun activities that demonstrate key skills. When you leave, you'll know how your child's communication, gross motor, fine motor, problem-solving, and personal-social skills are developing. The check-up, which will be at VPE on June 7,  can help ensure your child gets the support they need and by visiting your local school in a fun atmosphere in advance, it may reduce anxiety about going to school later. You can access educational experts to assess your child's strengths and areas of growth.
Best of all, it's free.
To book your time, call Shelli at 403-485-2074!
ALSO— PRESCHOOL REGISTRATIONS (for children who are 3 and 4 years old) FOR THE 2019-2020 YEAR ARE NOW OPEN!  Register early to ensure a spot for your child!