Back to all posts
Posted on
Trickster Theatre Show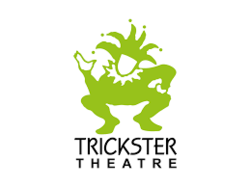 The big night has nearly arrived!  Our school is proud to present our original show 'Vulcan: Forever Fantastic!'. This amazing show has been created in one week!  Come see what we have created!
For the evening performance, students need to be back at school 30 minutes prior to showtime. So for our 6:30 PM show, students need to arrive at school at 6:00 and go directly to their classrooms. They will remain in their classrooms except for when it is their turn to perform. Note: doors to the school will not open before 6:00. Teachers will not be in their classrooms until 6:00, we ask that students not arrive before 6:00.
A reminder that seating is informal and involves mats on the floor, benches and some chairs – dress casual. Remember that in order to avoid crowds, we also invite you instead to join us for the show Friday morning at 10:30 am. This is the show where the students will be in the audience to watch the whole performance.
The show is approximately 75 minutes long.  
After the performance, you can pick-up your child at their classroom.
Everyone has worked hard all week to create the show and we would like all students to be there Thursday night. Please make it possible for your child to attend.